ABOUT US
Taudevin Engineering Limited (T.E.L) was formed in 2000 to provide a contract project management service to industry.
In the present economic climate, many manufacturers are reducing permanent staffing levels, but still need the personnel to support special projects such as process troubleshooting, increasing, extending or rationalising existing production facilities or special projects such as new health and safety installations. Taudevin Engineering is in an excellent position to provide staff and experience to meet those needs.
More than ten years on, we have developed as a business and are now able to offer a broader service with the benefit of experience gained over many years in Construction, Chemical, Pharmaceutical, Retail and Transport Industry environments. We can now offer specialist engineering functions to complement our project management expertise, particularly in the areas of bespoke equipment and facilities or factory infrastructure.
We pride ourselves on service. Our work is always customer driven. We strive to provide value for money by focusing upon the customer's requirements.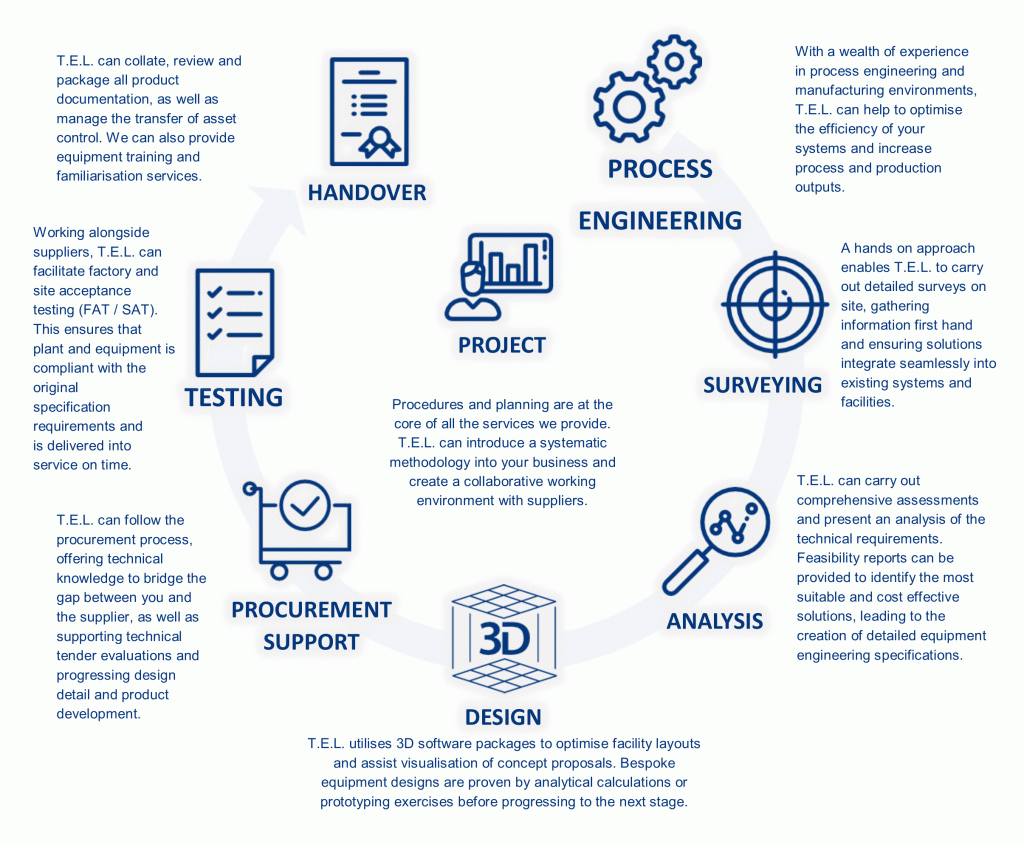 Chris is the company director, qualified in mechanical engineering, but with a broad discipline background that brings considerable experience in a wide range of industrial environments.
Starting his career in industrial maintenance before moving into major projects, Chris has experience from a diverse range of process environments and has worked on projects from large building sites, through factory building services to specialised process equipment, with a wealth of experience in practical problem solving, equipment specification and project management, including commercial claims resolution, his skills can be readily applied to most projects.